Warwick Freeman

créateur de bijoux
Born (1953) Nelson Works, lives in Auckland New-Zealand.

Education
Largely self-taught
1972
Two years of jewellery-making i, following two years of travel in Europe and Asia.

1978 - 2003.
Partner in the Auckland jewellery co-operative Fingers.

2004
Founding Chair of Objectspace - a centre for contemporary craft and design in Auckland.


Awards 

2002
The Arts Foundation of New Zealand named him an Arts.
Laureate Laureate of the Françoise van den Bosch Foundation, Amsterdam.

2013
Bayerischer Staatspreis - Munich.


Public Collections
Regularly exhibits in New Zealand and Australia, as well as in Europe and the USA.

Australia
National Gallery of Australia, Canberra ; the Powerhouse Museum, Sydney.

Germany
Danner Stiftung, Pinakothek Der Moderne, Munich.

Nederlands
Stedelijk Museum Amsterdam.

New-Zealand
Auckland Museum ; the Dowse Art Museum, Lower Hutt and Te Papa, Museum of New Zealand, Wellington.

USA
The Houston Museum of Fine Arts ; Boston Museum of Fine Arts

Survey exhibitions with publications include :
Owner's Manual : Jewellery by Warwick Freeman 1995.
Given ; Jewellery by Warwick Freeman 2004

Warwick Freeman statement

PRECIOUS

LITTLE

MATTERS


PRÉCIEUX

PEU

IMPORTE
---
Cet artiste a participé rue Paul Fort à :
L'exposition "Au-delà du précieux, au-delà des mers"
en septembre octobre 2013
---
Photos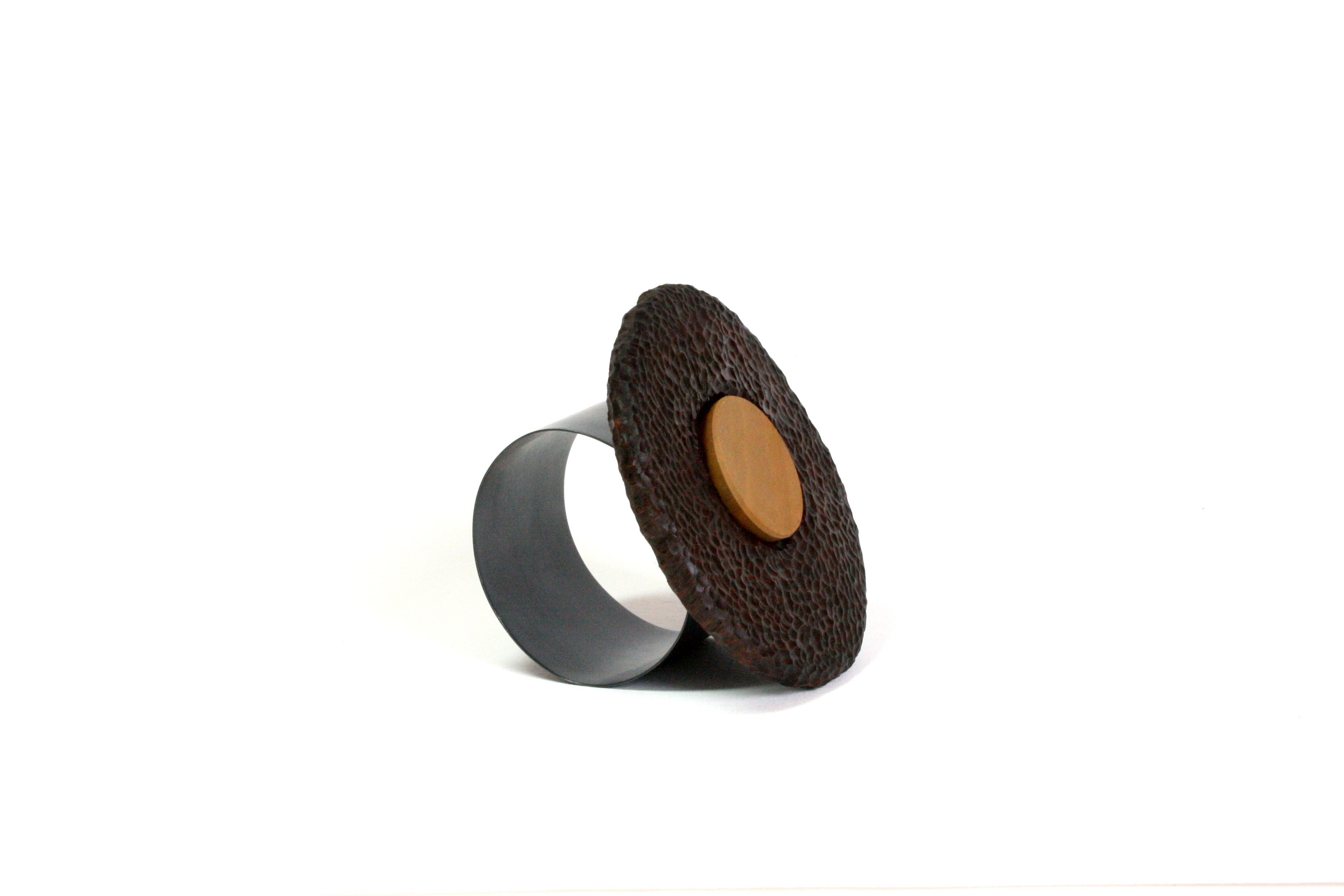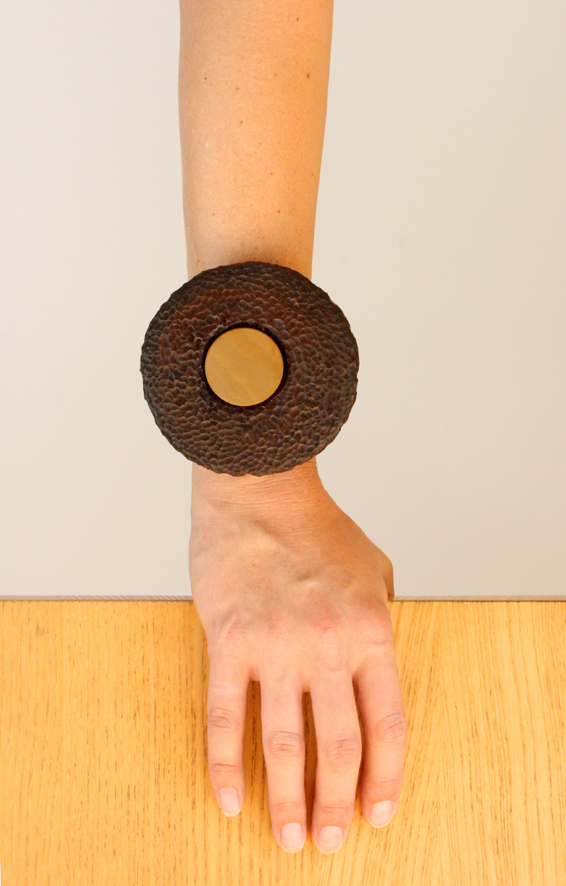 Yellow Cuff (2011) - Petrified wood, lignum vitae, oxidized silver
Manchette Jaune (2011) - bois pétrifié, bois de gaïac, argent oxydé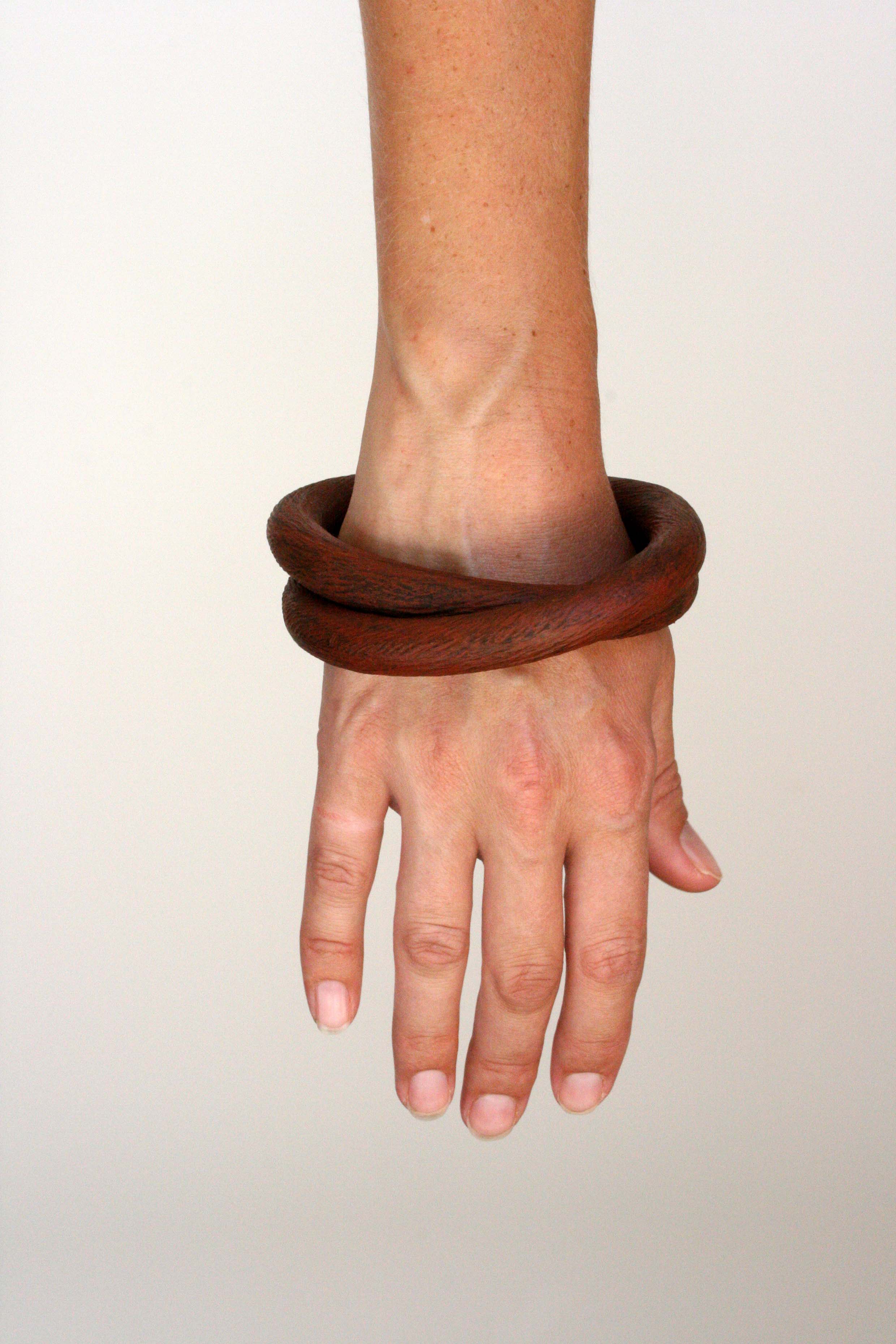 Link Bangle ( 2012) - Lignum vitae, paint
Bracelet « lien » (2012) - Gaïac, peinture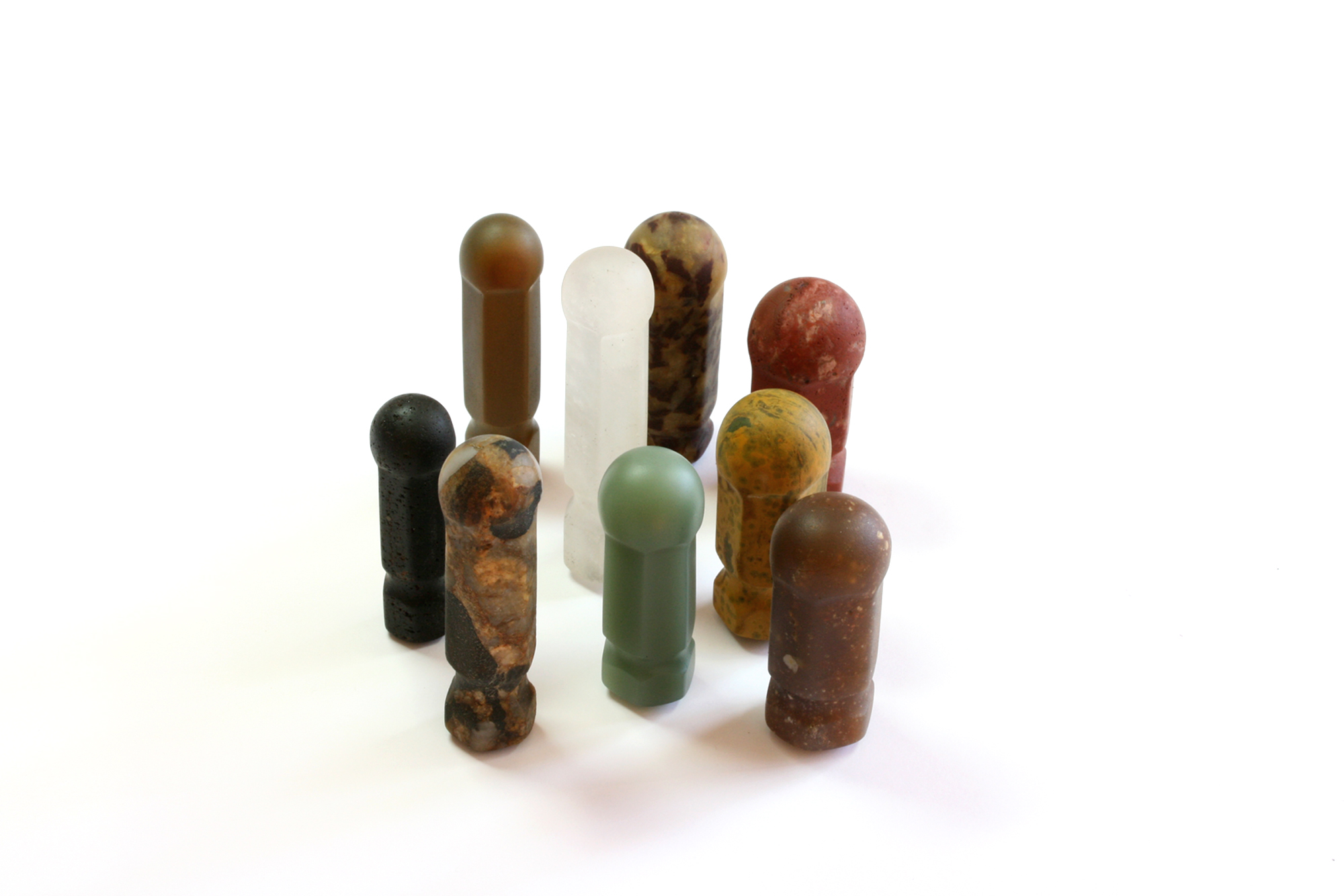 Handles (2009) - Pendants. Various stones
« Poignées » (2009) - Pendentifs. Pierres variées