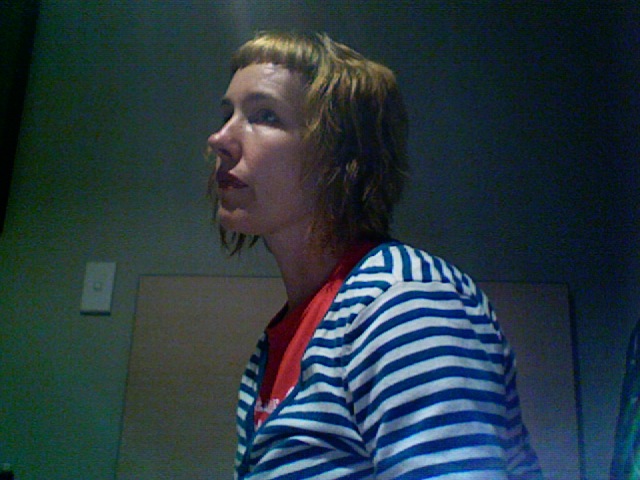 Lisa Walker
Créatrice de bijoux
Born (1967), Wellington, New Zealand.From 2010 Lives and works Wellington, NZ.
Education
1988-89
Studied Craft and Design at Otago Polytech Art School, Dunedin, New Zealand
1990-91
Travelled and jobbed in Australia, Great Britain, and Asia for two years. Own workshop in central Australia
1992-94
Founding member of "Workshop 6" jewellery workshop in Auckland, New Zealand
1995-2001
Student of Professor Otto Künzli, jewellery class, Munich Arts Acadamy, Germany – Meisterschülerin/Head Student Award
2004
Final exam, Munich Arts Acadamy
2002-2009
Studio in Munich, Germany
Awards
1992
New Zealand Arts Council grant
1995
Creative New Zealand grant
1997
Deutscher Akademischer Austauschdienst scholarship
1996-2001 Scholarship for foreign students, State Ministry of Science, Research, and Art, Germany.
2001
Awarded Meisterschülerin (Head Student) by Professor Otto Künzli
2003
HSP Nachfolgestipendium – scholarship, State Ministry of Culture, Germany
2005
Creative New Zealand grant. Studio Support – Arts Council Munich, grant 2006 Steiner Stiftung Munich – grant
2007
Förderpreis der Stadt München (City of Munich scholarship)
2008
Darling Publications Award – Best Jeweller of the Year
2010
Francoise van den Bosch Award, Amsterdam, Holland.
Creative New Zealand grant
2011
Creative New Zealand grant
Public collections
France:
Musée Arts Décoratifs/Museum of Decorative Arts, Paris
Germany
Schmuck Museum, Pforzheim. Danner Stiftung, Pinakothek der Moderne, Munich. Die Neue Sammlung, Munich
Hollande
Francoise Van Den Bosch Collection, Amsterdam. Stedelijk Museum's Hertogenbosch
New Zealand
Auckland Museum, Auckland. Otago Polytechnic, Dunedin. Te Papa Museum, Wellington Dowse Art Museum, Wellington.
Lisa Walker Statement
Extract from a text by Klimt  :
Reducing from a material perspective, creating means reducing. Explaining, putting into words, making sense of an artist's work, inevitably means reducing still further. Explaining means reducing twofold. So sometimes it is better not to explain.
Réduire d'un point de vue matériel, la création signifie réduire. Expliquer, mettre en mots, donner du sens à l'œuvre d'un artiste, signifie inévitablement réduire encore davantage. Et expliquer, entraine une double réduction. Donc, il est parfois préférable de ne pas expliquer.
---
Cette artiste a participé rue Paul Fort à :
L'exposition « Au-delà du précieux, au-delà des mers » en septembre octobre 2013
---
Photo

Necklace "Collier fleur" (2012) – feathers, acrylic paint, thread
Collier « Collier fleur » (2012) – plumes, peinture acrylique, fil