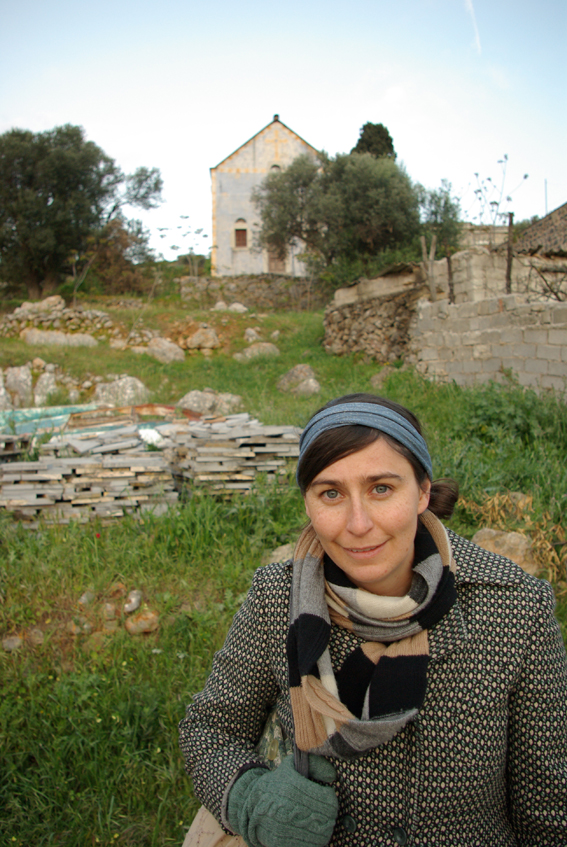 Kirsten Haydon
Créatrice de bijoux
Born 1973, New Zealand, arrived in Australia, 1996.
EDUCATION
1994
Certificate in Contemporary Jewellery Design and Construction, Manukau Institute of Technology
Bachelor of Arts (Fine Art) RMIT University
1999
Master of Arts by Research, Gold and Silversmithing, RMIT University
2002
Doctor of Philosophy, Gold and Silversmithing, RMIT University
AWARDS (since 2005)
2004 – 2005
Antarctic Arts Fellowship, New Zealand
Thomas Gold Award, The Dowse, Wellington
2006
Teaching Award, Early Career Academic, Design and Social Context Portfolio, RMIT University, Melbourne
2007
Diana Morgan RMIT Postgraduate Gold and Silversmithing Prize (First Prize), RMIT University, Melbourne
2008
Creative New Zealand Grant for promotion and presentation; Participating at Schmuck international jewellery exhibition
Australia Council for the Arts, New Work Established
2009
Ronnie Bauer RMIT Postgraduate Gold and Silversmithing Travelling Prize
2011
Creative New Zealand, Grant towards creating a monograph
PUBLIC COLLECTIONS
France
Musée des Arts Décoratifs, Paris ; Ville de Cagnes-sur-Mer, Cagnes-sur-Mer
New Zealand
Antarctica New Zealand, Christchurch ; Te Papa, Museum of New Zealand, Wellington ; The Dowse, Wellington
Australia
RMIT Union Arts Collection, RMIT University, Melbourne; The W.E McMillan Collection, RMIT University, Melbourne.
Kirsten Haydon Statement
« The frozen terrene of Antarctica is a repository that provides a record of the developments and changes to our environment and atmosphere. The development and research of ice since the 1960s has allowed prehistoric air to be analyzed and remarkable findings to be drawn from this data. These samples are precious artifacts in their own right, for the information that they can provide at this time when the environment is increasingly under threat from artificial pollutants. My interpretations of Antarctica engage with the viewer through recognizable personal jewellery and souvenir objects. Within my research I explore the use of enameling in contemporary jewellery making by experimenting with processes used in historical souvenirs like micro mosaics and miniatures. »

Déclaration de Kirsten Haydon
« Le sol gelé de l'Antarctique fait office de référence pour enregistrer les développements et variations de notre environnement, de l'atmosphère. Depuis les années 1960 ces recherches ont permis d'analyser l'air «préhistorique» et des résultats remarquables peuvent être tirés de ces données. Ces échantillons sont des artefacts précieux par eux-mêmes et pour les informations qu'ils peuvent nous fournir, à notre époque où l'environnement est de plus en plus menacé par les polluants artificiels. Dans la fabrication de mes bijoux j'utilise des procédés qui font références à des souvenirs «historiques», micromosaics, miniatures. A travers mes bijoux et objets souvenirs, le spectateur peut identifier mon interprétation de ce monde de l'Antarctique ».
---
Cette artiste a participé rue Paul Fort à :
L'exposition « Au-delà du précieux, au-delà des mers » en septembre octobre 2013
> Lien vers l'exposition
---
Photos


Brooch, Ice layers, 2012, Enamel, photo transfer, copper, silver, steel
80 x 80 x 10 mm Photo : Jeremy Dillon
Broche, Couches de glace, 2012, Email, transfert d'images,
cuivre, argent, acier 80 x 80 x 10 mm Photo : Jeremy Dillon