Alison BRITTON
Céramiste
English below
Née à Harrow. Vit à Londres.
Alison fait des « pots » dans un studio de Londres depuis plus de 40 ans. Son travail a été largement exposé et fait partie de nombreuses collections privées et publiques. Elle écrit et organise également, et enseigne au Royal College of Art. Une exposition rétrospective « Contenu et forme » a été présentée à Londres, au Victoria & Albert museum en 2016. Une collection de ses écrits, principalement pour des magazines et des catalogues, a été republiée dans son livre Seeing Things par Occasional Papers, 2013. Depuis 2014, elle est présidente du conseil d'administration du Craft Study Center.(Centre d'étude des métiers d'art.).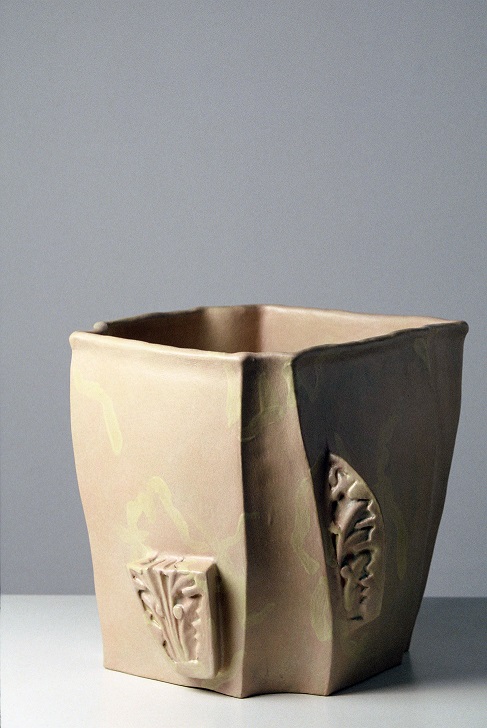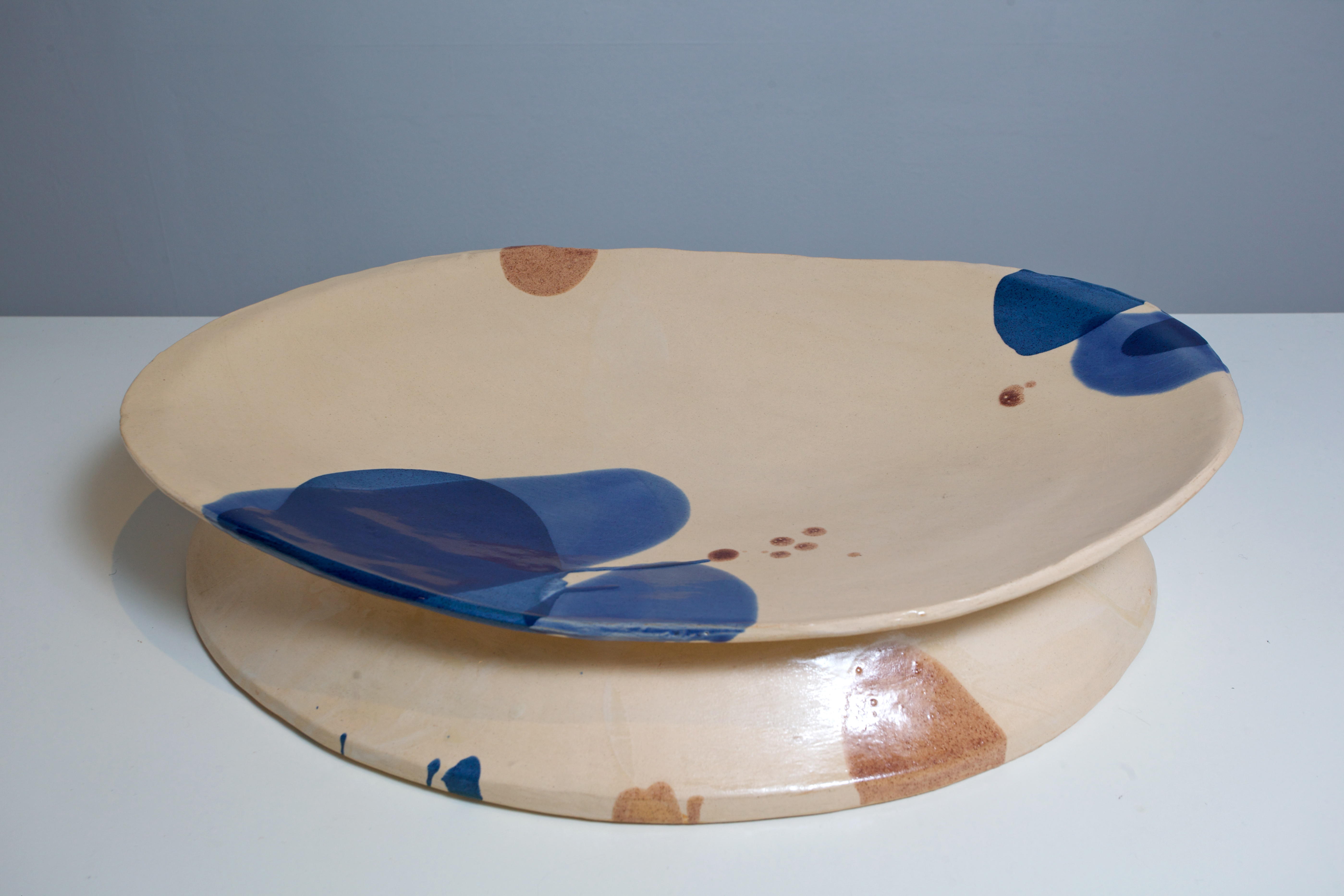 Alison Britton OBE Britain b.1948 Today a leading British ceramicist, Britton was one of an influential group of students who came out of the Royal College of Art in the 1970s. Their radical work challenged and deconstructed notions of ceramics and particularly functional pottery – a movement that came to be known as 'The New Ceramics'. Britton has dedicated herself to making, studying and understanding pots. Her distinctive, sculptural works blur the line between art and craft. Vessels are hand-built from rolled slabs of clay not thrown on a wheel. Surfaces are expressively painted with marks referencing more modernist painting than the decorative patterns we tend to associate with craft or completed by pouring across slip then glaze. Her pots exude authority and confidence, they are works that have been contemplated and carefully constructed by a dedicated maker. Britton's work has always embraced awkwardness and it defies classification, her work is as much about sculpture and painting as ceramics or pots. Working from a London studio over four decades, she has an international exhibition profile, writes on current practice across a broad art and design field, and curates exhibitions. Her work can be seen in major public and private collections worldwide, including the V&A, London; Royal Museum of Scotland, Edinburgh; Australian National Gallery, Canberra; National Museum of Modern Art, Kyoto; and Musée des Arts Décoratifs, Paris. She teaches at the Royal College of Art in London and is a Senior Tutor and Research Coordinator in the Ceramics and Glass department. She was awarded the OBE in 1990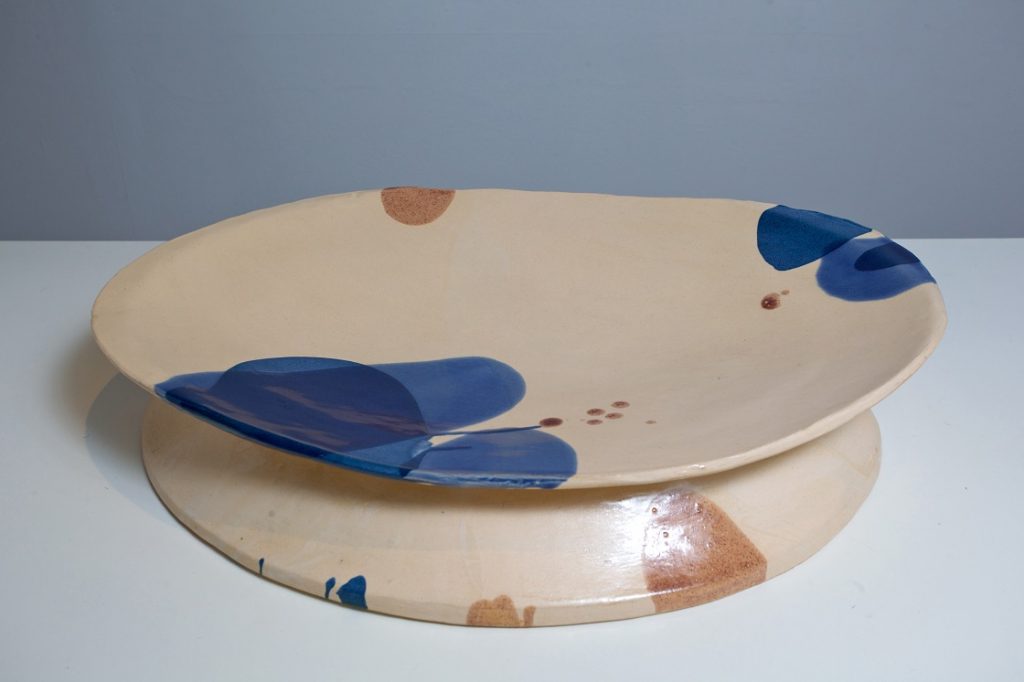 Wikipedia :
Alison Britton OBE (born 4 May 1948) is a British ceramic artist, with an international reputation,known for her large sculptural, slab built vessels. Born in Harrow Middlesex UK, the daughter of the educationalist James N. Britton, she studied at Leeds College of Art (1966–7), the Central School of Art and Design (1966–7) and the Royal College of Art (1970–73). She became a Fellow of the RCA in 1990 and has been a senior tutor there since 1998.
She was awarded an OBE for her services to art in 1990.
Her work can be found in a number of collections including Victoria and Albert Museum London, British Council Collection and Los Angeles County Museum of Art.
---
Cette artiste a participé au 19 rue Paul Fort à :
> Une exposition « English Touch » du 22 novembre au 20 décembre 2017
> L'exposition « Les Plaisirs de l'assiette » du jeudi 15 septembre 2016 au mercredi 5 octobre 2016
> L'exposition « Libertés Affinités » du 24 mai au 15 juin 2012